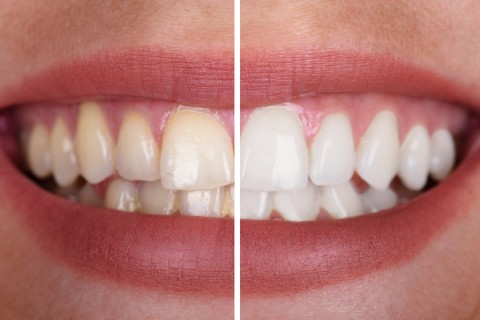 Is it time for a Smile Makeover?
Life can be hard work, so why not pamper yourself with a smile makeover? Everyone likes to pamper themselves a little from time to time. Is it time for you to think about a smile makeover? We obviously recommend that all of our patients come in every six months for general teeth cleaning, gum disease check, and a quick visit with the dentist to ensure the overall health of their teeth and gums. But we also offer all of the pamperings your teeth need to put that sparkle back in your smile.
Comeaux Dental offers the best cosmetic services in The Woodlands, TX, and Spring, TX. Our experienced cosmetic dentists are specially trained to give you that bright, white smile you desire.
These are the most popular cosmetic dentistry options we offer at our dentist office here in The Woodlands & Spring Texas.
Teeth Whitening in-office The Woodlands & Spring, TX.
Have your teeth lost their sparkle over the years? Have you noticed your teeth have lost their shine from years of coffee drinking, smoking, or other health issues? We have two amazing options for teeth whitening if this is the case.
Philips Zoom
Teeth Whitening
Because it provides fast, effective results, we offer ZOOM! laser teeth whitening treatment. It takes less than an hour and your teeth will continue to whiten over the next few days.
Porcelain Veneers
Porcelain veneers cover your front teeth completely, giving you a uniform, white appearance. The veneers are made from a thin, tooth-colored material that can be customized-shaped and shaded to suit your desired shape. Porcelain veneers last for decades, unlike composite veneers.
Dental Implants
Dental implants can restore your smile if you have a missing tooth or a whole mouth. Each implant is then topped with a crown to restore the appearance of the missing tooth. Dental implants can last a lifetime, unlike removable bridges or dentures.
Have questions about our Cosmetic Dentistry Services?
Are you ready to show off your brightest, best smile? Contact us today to book your consultation for cosmetic dentistry! Comeaux Dental has two convenient offices located in The Woodlands & Spring, Texas to meet the cosmetic and general dentistry needs of our patients.